Suzuki Institute
Suzuki Institute
Here are the photos from the music camp part of our Beaver Creek trip.  This is the second time Nathan has gone as a student to the Colorado Suzuki Institute, and the fourth time I have gone.  The teachers are excellent and I learn SO much from watching them teach.  Nathan also learns a lot, and it is so helpful to have someone besides mom telling him things about piano playing and musicianship!  He enjoyed his time and improved a lot in just a few short days.  I hope we can continue to go in the years to come.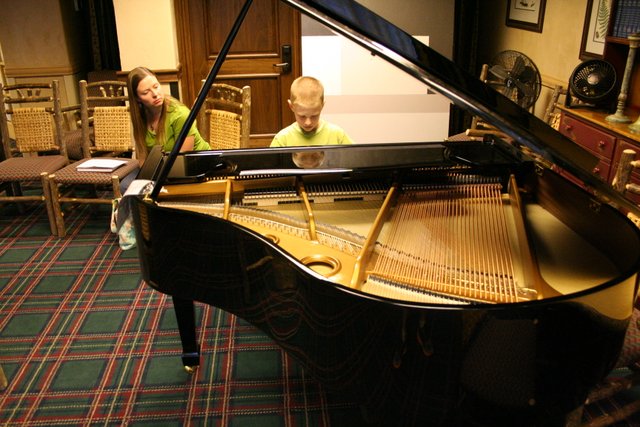 Practicing on the beautiful grand piano in our condo meeting room.  It was used for classes during the afternoon, but we could sneak in before or after supper and enjoy it.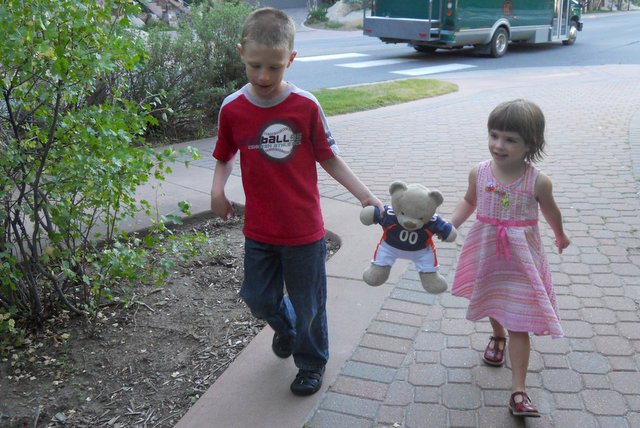 Heading to class one morning.  Than and Katya often walked us down to our classes, or met us on breaks in between.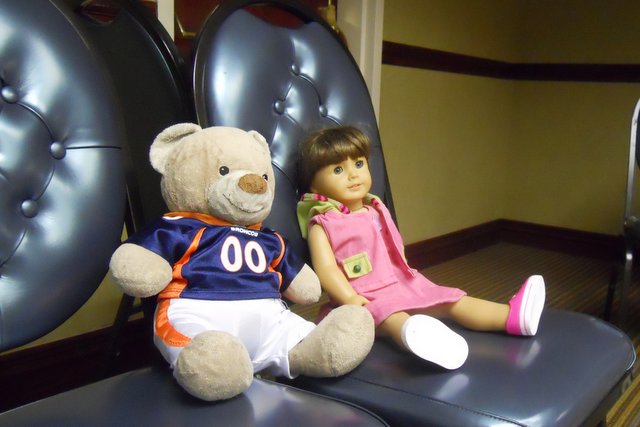 Buddy Bear got a Broncos football uniform as a gift at the beginning of the week and proudly wore it to all our classes.  He was a very quiet observer, and sometimes had company…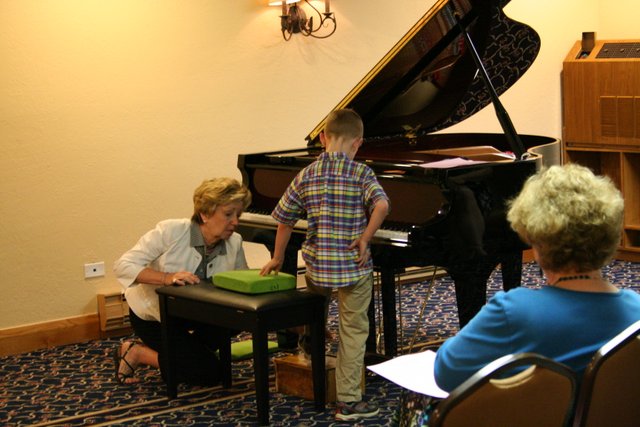 Nathan with his master teacher.  I am so grateful for her help, encouragement, and insight!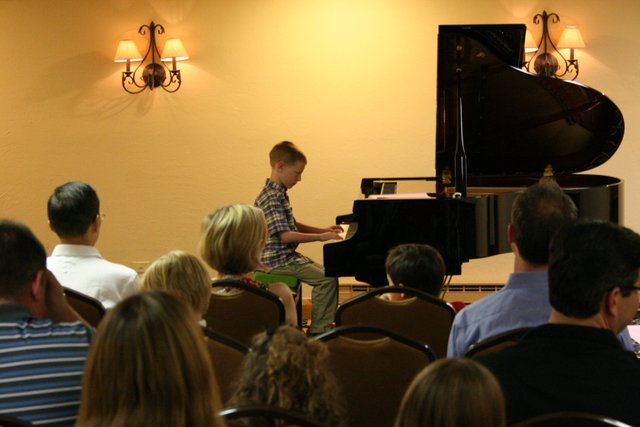 The final recital, where Nathan had a chance to perform the piece he worked on polishing all week.