Birthday Pics
Birthday Pics
Some photos of the various ways we enjoyed celebrating Nathan's birthday…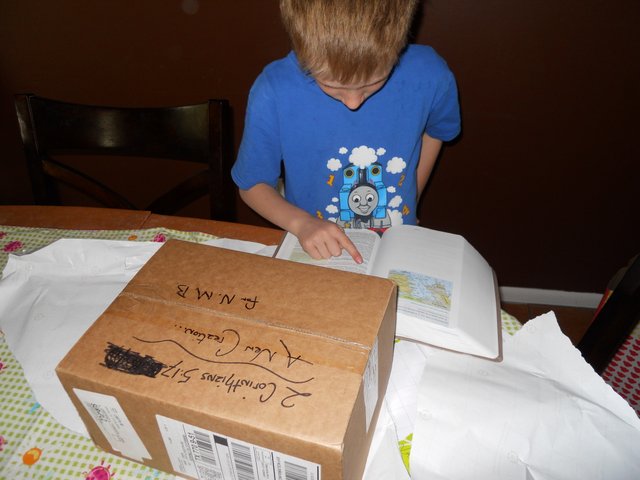 Several exciting boxes in the mail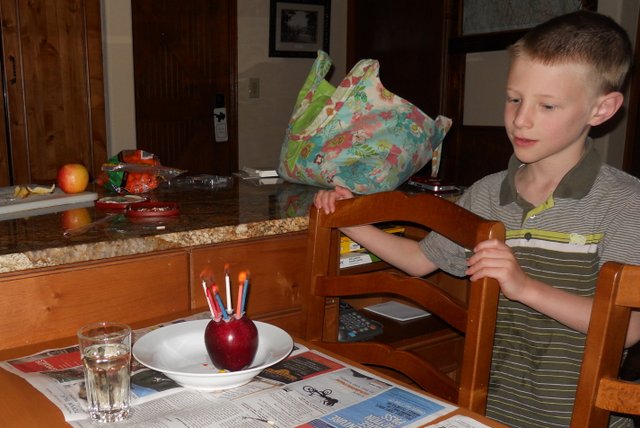 Celebrating on our first day up at Beaver Creek with his requested meal of soft tacos, red apples, and chocolate ice cream.  I missed the photo of the candles in the ice cream, but we put candles in the apple too!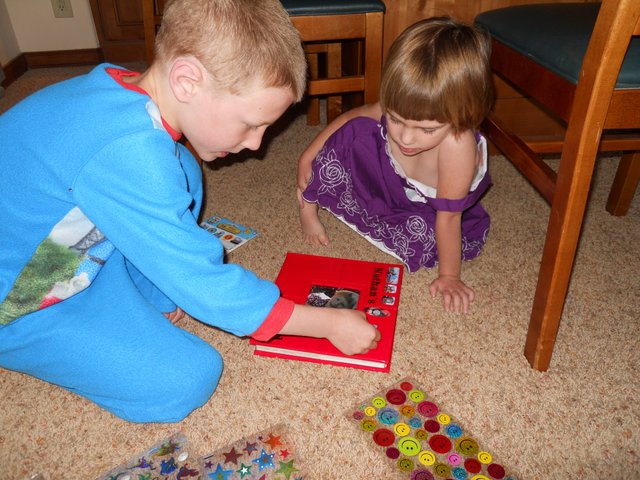 The gift of a little digital camera and a photo album, followed by a day of tromping around taking pictures of everything.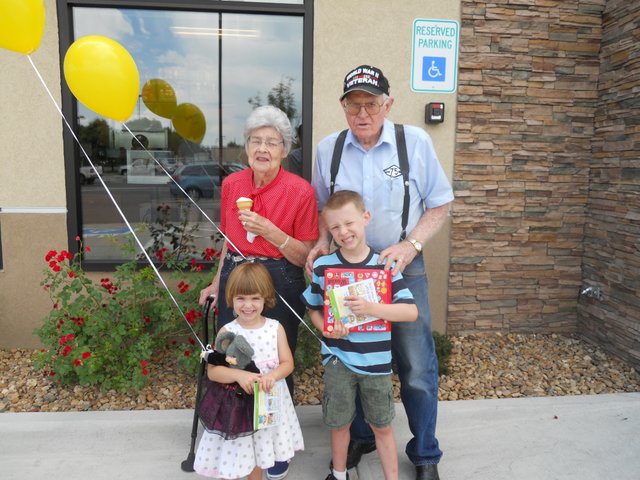 Some special meals out, including lunch at Chick-Fil-A with Grandpa Train and Grandma Sweetie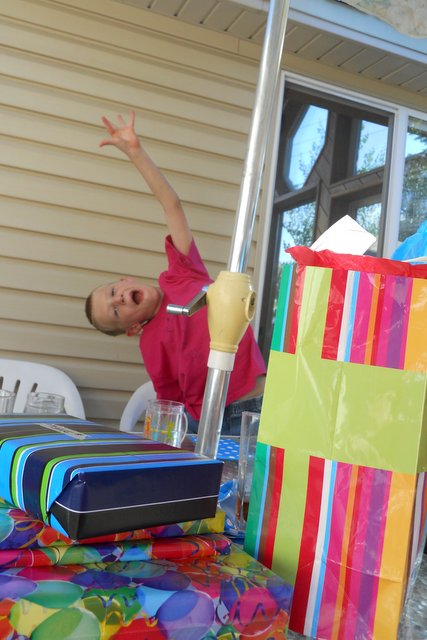 Lots of thoughtful gifts from kind people, concluding with one final celebration at Grandma's house in Idaho
I love drawn-out birthdays!!