An Update for My Workhorse
An Update for My Workhorse
Of all the small appliances in my kitchen, my Kitchen Aid mixer is the one I love the most.  I can't imagine cooking in large quantities without it!  After seeing several pictures on Pinterest, I decided mine was due for a bit of a face lift.  Here's how it turned out…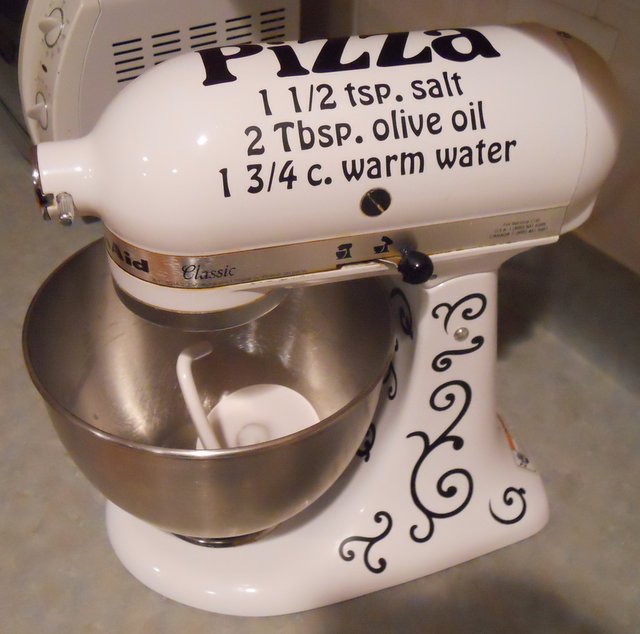 No matter how many Fridays in a row I make pizza, I still can't seem to remember the recipe so it is finally out where I can see it!
Speaking of appliances, I must sing the praises of my husband.  My oven stopped working in the middle of all my baking for the recital last week!  He patiently hauled my remaining cookie dough over to his mom's house and baked it all, then returned home to research the oven problem.  He found a part warehouse in Denver, got the part, replaced it, and I had a functional oven again before suppertime!  Wow!
Since it seemed silly to take a photo of the oven, here is a photo of my new seed box instead–I found the red metal toolbox at a thrift store and couldn't pass it up!  I wasn't sure what to do with it, so this is what it will be for a while until I come up with a better idea.