Let It Snow!
Let It Snow!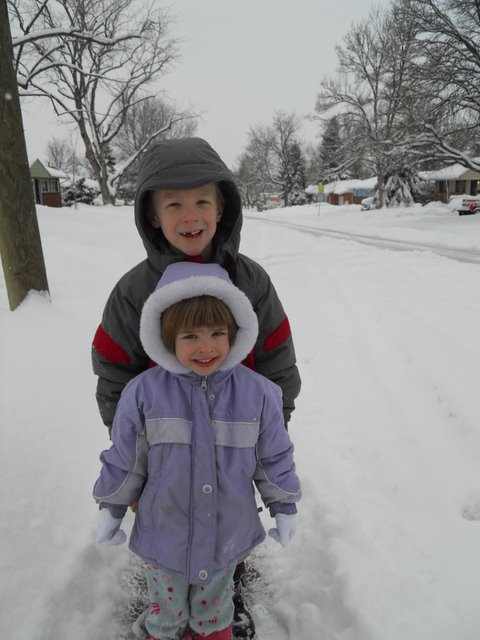 Friday brought our first snow day of the season, and it was a wonderful one!  The snow started falling on Thursday night and didn't stop until almost noon on Saturday.  It was so fun to stay home and be cozy.  Poor Than shoveled and shoveled and shoveled (not so good on the back eventually…) but the kids did come out to "help" a little.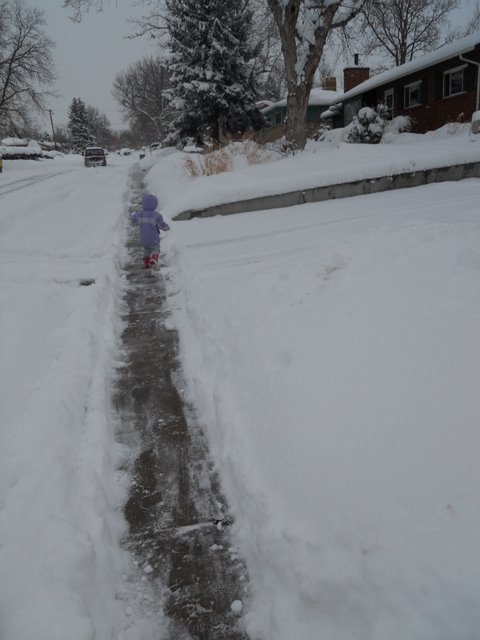 We enjoyed having some neighbors as our guests for Friday night pizza, a spontaneous get together arranged during a snow shoveling session.  (That ruler on the picnic table shows 14 inches!)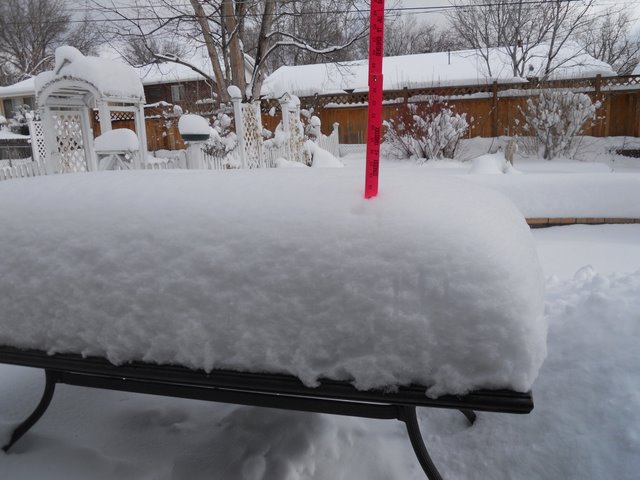 The sun came out Saturday afternoon and the snow has already begun melting, but hopefully some more will come along–we haven't made a snowman yet!  (Here's a photo of the garden from May and one from February).