Obviously the Thanksgiving holiday has been central to our recent past activities!  We began our traditional thankful chain several weeks ago and enjoyed reviewing it on Thanksgiving day (while waiting for our dinner to finish cooking…)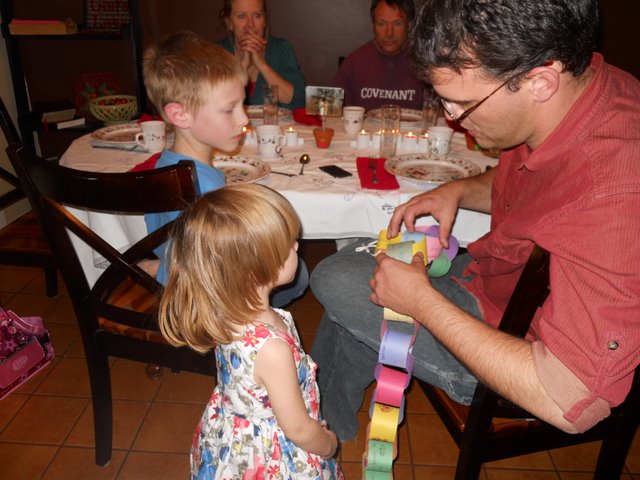 We will continue adding links to the chain throughout the Christmas season.
We started the day with the Macy's parade, and then enjoyed a quiet afternoon before our evening dinner.  Thanksgiving was also mom and dad's 32nd anniversary so mom shared her roses and we used their wedding photos to decorate our Thanksgiving table.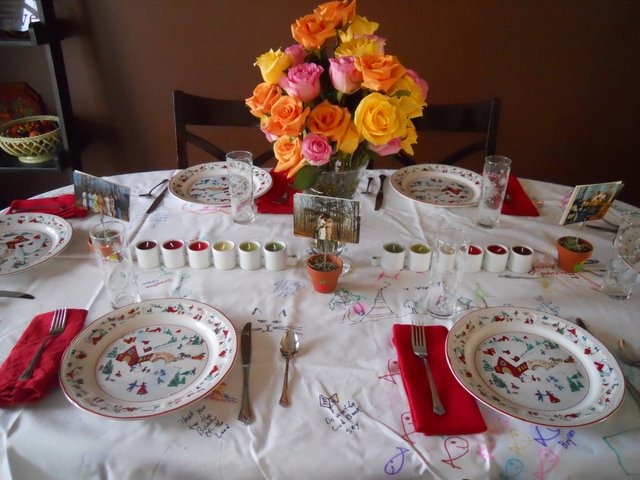 We had a Thanksgiving meal earlier in the week with my adult Sunday school class at church, and I made a turkey for that, so our actual Thanksgiving menu was a roasted apple and walnut salad, marinated pork loin, traditional bread stuffing, broccoliflower with garlic and lemon, and cranberry pecan cake with whipped cream for dessert.  Not perfectly traditional, but a perfect fit for us!
The day after Thanksgiving is our Christmas decorating day and it was fun to have mom and dad here to be in on the action.  With kids who are old enough to be helpful and four adults, we made short work of the seasonal decor change!  I'll may post some more decor photos later, but here are the kids diving into the Christmas tree ornaments…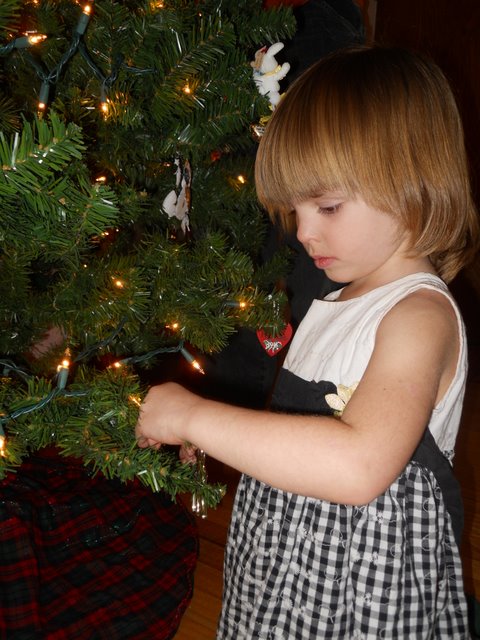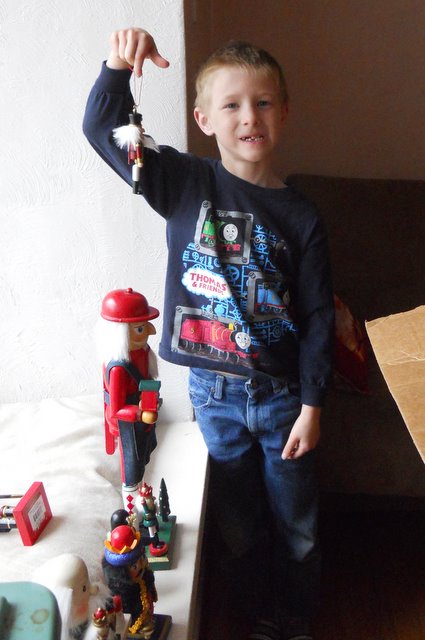 I just love this time of year!!!