A New Box of Crayons
A New Box of Crayons
What is so appealing about a new box of crayons?  And how do you expect me to resist them when Back-to-School sales mean I can get 24 Crayolas for 40 cents?!!
I made a batch of these cute crayon-holder notebooks (gotta look at these pictures, since I didn't take any of mine) to put into future kid birthday, Christmas, or your-auntie-loves-you gifts.
I also had fun making this crayon wreath which might be a "welcome, back-to-school time" signal around here for a few years.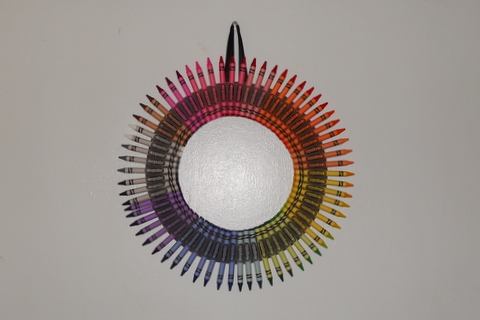 I based my project on the instructions here.  It needs some sort of bow or decoration or something, though.  Any ideas?