Camping That Wasn't
Camping That Wasn't
While our friends were here, we had planned to go camping for a few nights.  Hooray for getting away from it all, escaping the heat and heading for the mountains.  Unfortunately, the best laid plans don't always happen!  Due to heavy rain showers every afternoon and many in the evening, a ban on having fires, and various other factors we decided to forgo the camping expedition.  However, we did get to change it into urban camping, which meant a day in the mountains, cooking around the fire at home, and sleeping in comfy beds with indoor plumbing and showers!
Here's Katya, waiting for the hikers to assemble…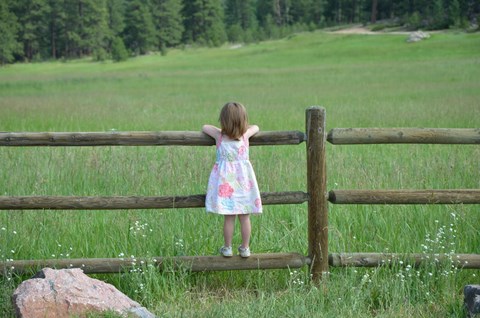 While we were getting ready, some friends from church happened to arrive for a trail ride.  Nathan got to sit on a horse for the first time ever!  Katya had the best intentions, but got scared at the last minute.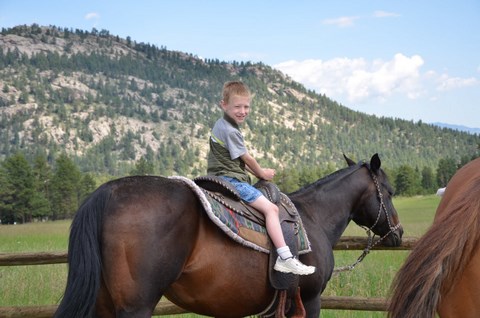 Finally we were off.  (We were at the Three Sisters Open Space Park and hiked up the Evergreen Mountain trail).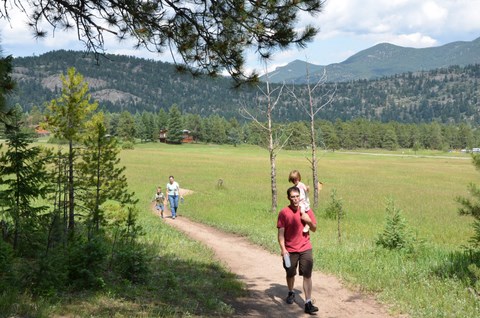 And a while later, with Nathan hiking the whole way by himself (unless you count the help of the imaginary Thomas the Tank Engine Steam Team that came along), we made it to the top of the mountain.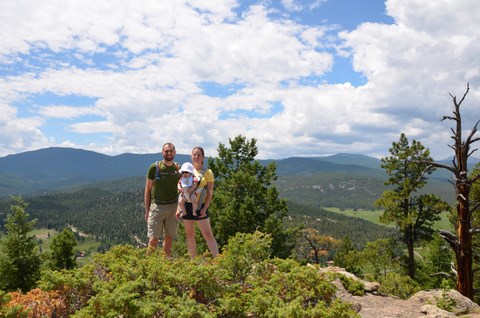 Back down again, and barely in our cars before we were deluged with rain and heavy hail–wow!  We skipped our picnic lunch in favor of pizza at Beau Jo's (a good choice, as we watched the water pour off their roof and even leak under the door).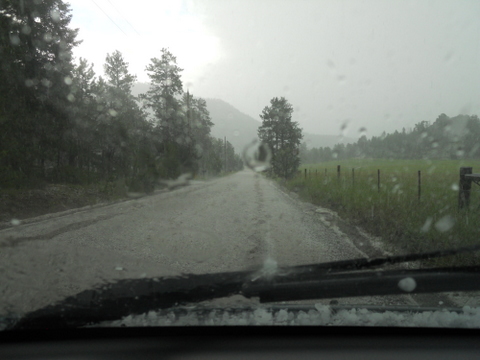 An afternoon walk around Evergreen Lake, with the added excitement of watching a bridal party assemble.  Katya really wanted to go to the wedding to see the pretty lady dance!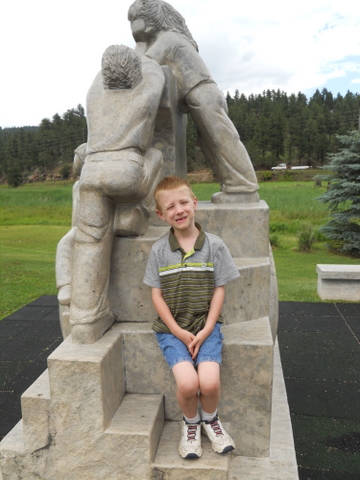 A little nap on the ride home…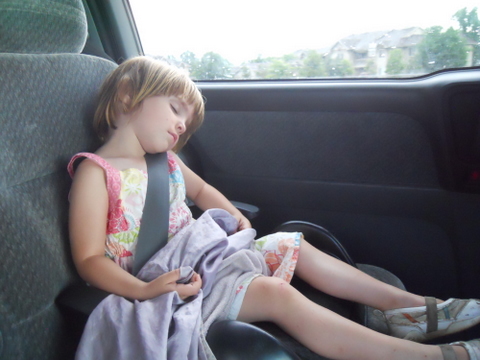 …and then hot dogs and S'mores around the backyard fire.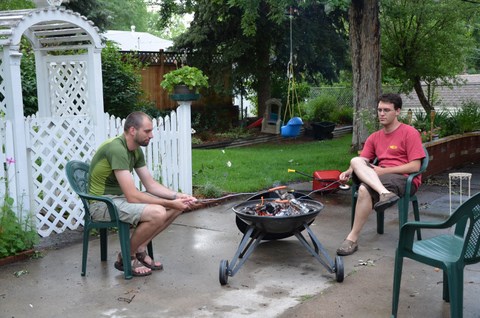 Thanks to the rain showers off and on, we were rewarded at the end of the evening with one of the most brilliant rainbows I ever remember seeing.  There were two sets of color right next to each other, and a third rainbow faintly above.  Thanks, God!!  Our "camping" trip was just right!