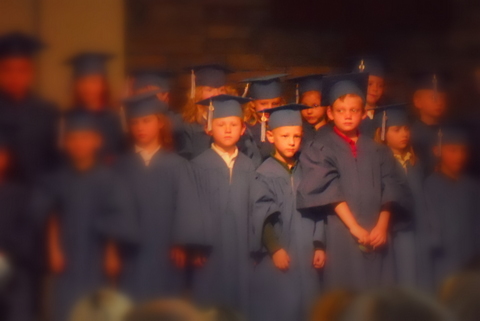 Today was kindergarten graduation day!  I don't remember graduation being a big deal when I was in kindergarten, but at Nathan's school the kids (and of course the teachers!) work very hard to prepare a special "year-in-review" recitation before diplomas are handed out by the principal.  "Pomp and Circumstance", caps and gowns, even got to keep the tassel as a souvenier!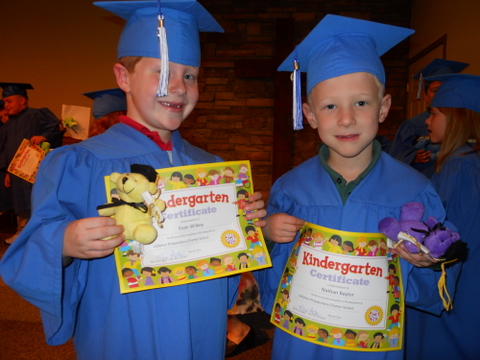 After a rainy few days, everyone was happy for the sunshine that meant we could have our graduation party at the nearby park.  Laughing kids, chatting parents, and lots of donuts–a nice way to end the school year and begin the summer.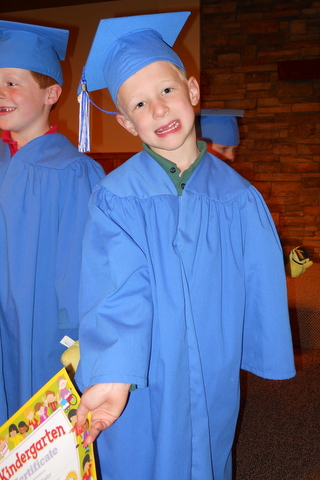 We were glad that Than's parents could join us for the graduation and the party, and then celebrate with lunch together afterwards.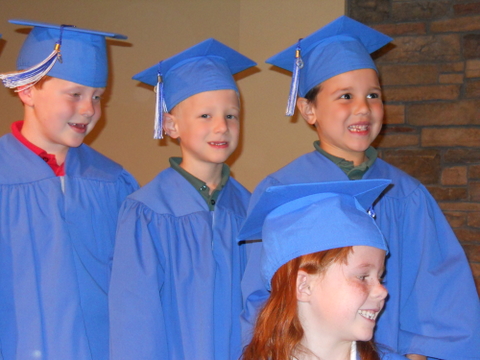 In some ways the year has flown by–how do I have a first grader?!!  In other ways, it seems like such a long time ago that I dropped him off for the first time and cried when I got to the car.  I am amazed and grateful for all the things he has learned, the ways he has grown, the evidence that God is at work in our family and in his mind and heart.