A few more photos from various February snows.  Nathan is learning to shovel snow, and is actually almost helpful at times!  He helped Than shovel walks for our neighbors this month, and once he got over the "Oh no, I have to work?!!" hurdle he really enjoyed it.  It is rewarding to spend special time with Daddy, and to know that what you do really is helpful to the grown-up world.  Besides, when you are finished you can probably talk Dad into burying you in snow!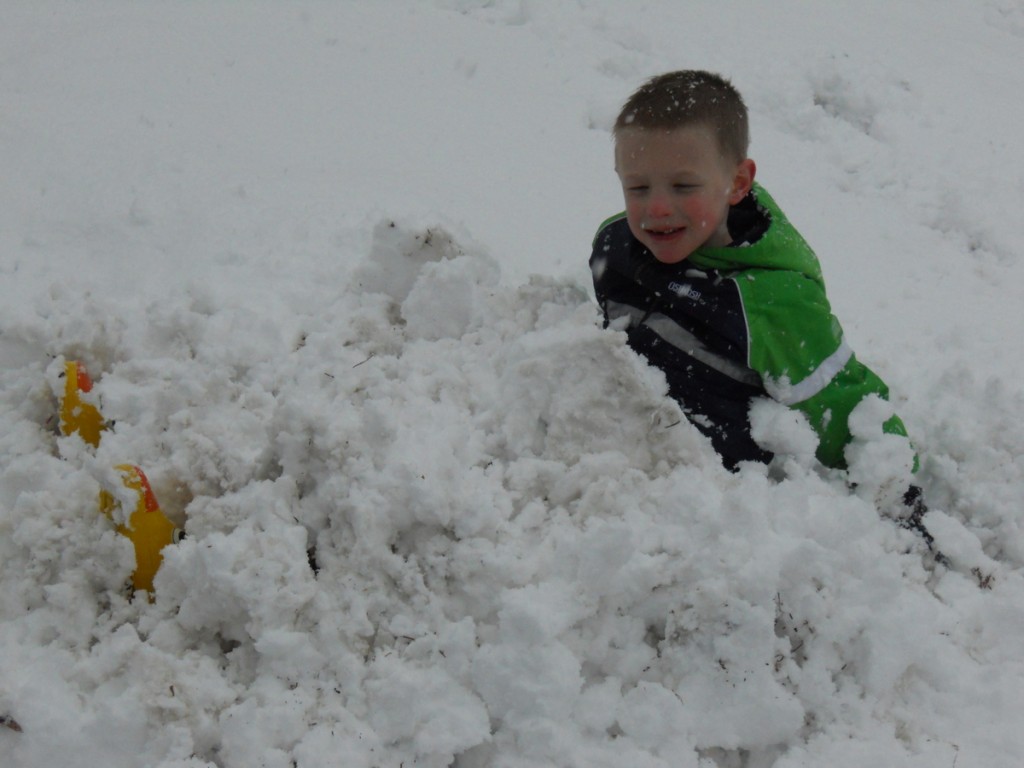 Katya likes to go out in the snow too, although her snow suit is a bit intimidating…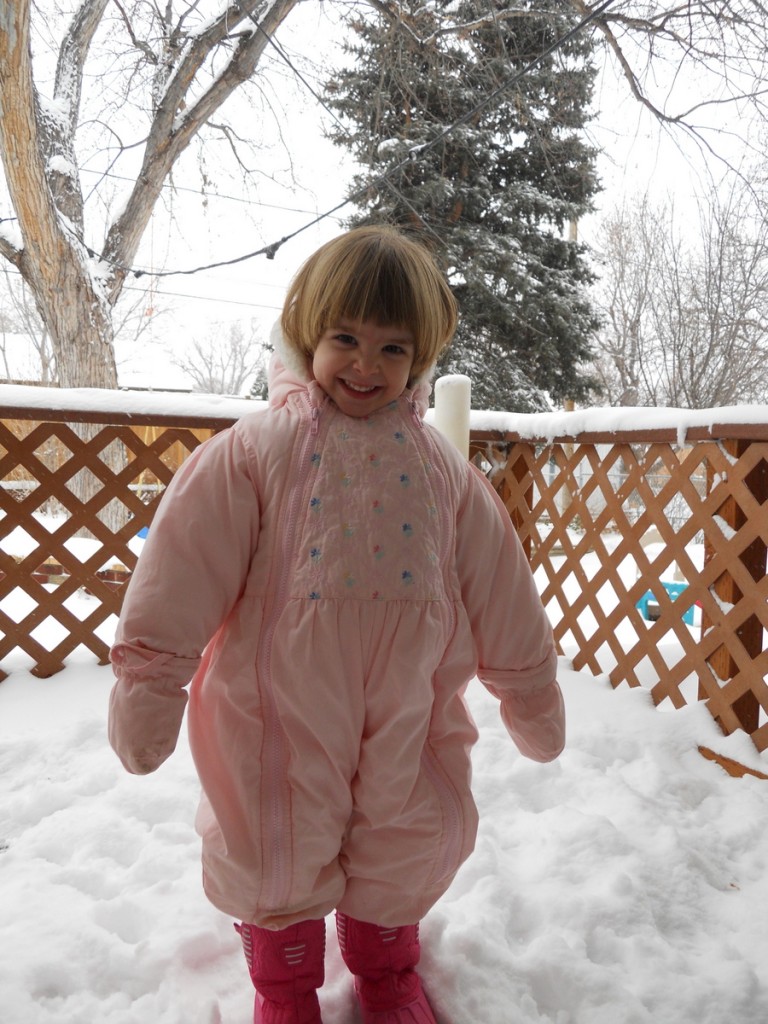 Sometimes she likes to wear it anyway, but often we just skip it so she can actually move more easily!