We finally got some good snow!  Not enough for a snow day on Monday, and too cold on Tuesday and Wednesday, but by Thursday the weather was warming but the snow was still there.  When Daddy got home, it was time for some fun!  Nathan has been so anxious to build a snowman so a snowman was proudly built.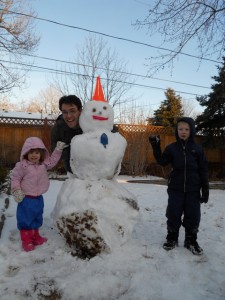 There were also some beginning snowball fight lessons (like the all important "if you throw at me I can throw at you and you don't get to cry" one!!), a few snow angel attempts, Katya crawling around like a dog in the snow, Nathan making "train" tracks, and some attempts to eat the now-dirty white stuff.  Yuck!  A good afternoon after a few days penned up inside.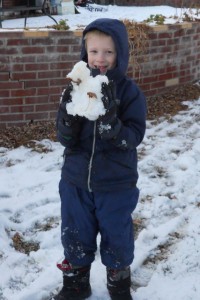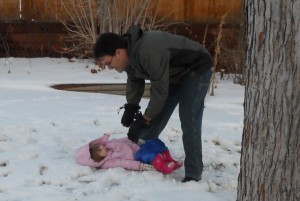 When we came in, we enjoyed this little treat…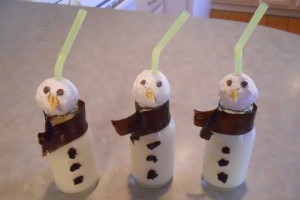 My milk-bottle snowmen aren't as cute as the ones in the picture, but they were made of all-edible parts (except for the straw and the bottle) and they were certainly cute enough to by enjoyed as a snack!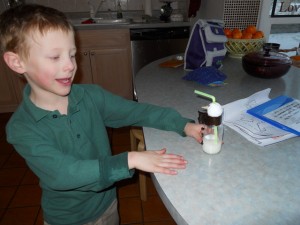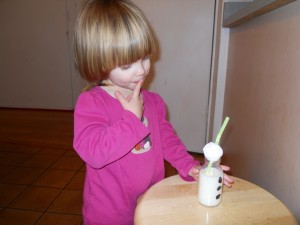 Hooray for snow!